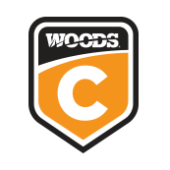 IMPLEMENTS FOR SUBCOMPACT AND COMPACT TRACTORS
Woods offers over 50 implements for Compact and Subcompact tractors. When you see this icon know that this equipment is right for your 40HP and under tractor.
RFD-TV, the nation's first 24-hour television network featuring programming focused on agribusiness, equine, and rural lifestyles, recently highlighted a study that rated the TurfKeeper® and TurfKeeper Pro® #1 in overall cut quality. The research was...
Woods is excited to attend The Ohio State Farm Science Review 2022 in London, OH September 20-22. Stop by booth #112 and prepare To-Be-Wowed by the redesigned and improved commercial Turf Batwing finish mower....
Woods® recently partnered with the Pursuit Channel, a highly regarded television network available through DISH and DirecTV, with programs catering to the avid hunter and outdoorsman. On July 11th, the Pursuit Channel featured the Woods Food...