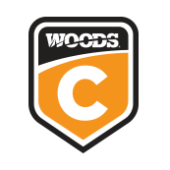 IMPLEMENTS FOR SUBCOMPACT AND COMPACT TRACTORS
Woods offers over 50 implements for Compact and Subcompact tractors. When you see this icon know that this equipment is right for your 40HP and under tractor.
Woods® recently partnered with the Pursuit Channel, a highly regarded television network available through DISH and DirecTV, with programs catering to the avid hunter and outdoorsman. On July 11th, the Pursuit Channel featured the Woods Food...
Woods Equipment Company, nominated by the Robert C.A. Carlson American Legion Post 1207, was awarded the Large Employer of Veterans Award, from the Veterans Employment & Education Commission of The American Legion. This award recognizes...
Earlier today, we announced Oregon Tool, the parent company for Woods Equipment, will have a change in financial investment ownership. For the last 5 years, Oregon Tool has been privately held by American Securities and P2...