ReliaBull. DuraBull. PreferaBull.
BrushBull™ Single-Spindle Rotary Cutters
Since 1946, Woods has grown to become the undisputed cutter expert. This legacy began with development of the first tractor-mounted rotary cutter and continues today with unmatched product innovations such as greasable Quick-change blade pins and a smooth, sloped deck that sheds debris.
And yet, we still go back to customers like you before redesigning a product. Erasing preconceptions, we listen – really listen – to what you need and value. Then, Woods Engineers go to work creating a product that you will love to use.
Finally, we make it just a bit more durable, kick up the performance and add style, because that's what people expect from Woods.
Newly redesigned, the top-selling Woods BrushBull™ is easy to use and maintain, delivers superior cut quality and performance, and looks good doing it. Year after year after year.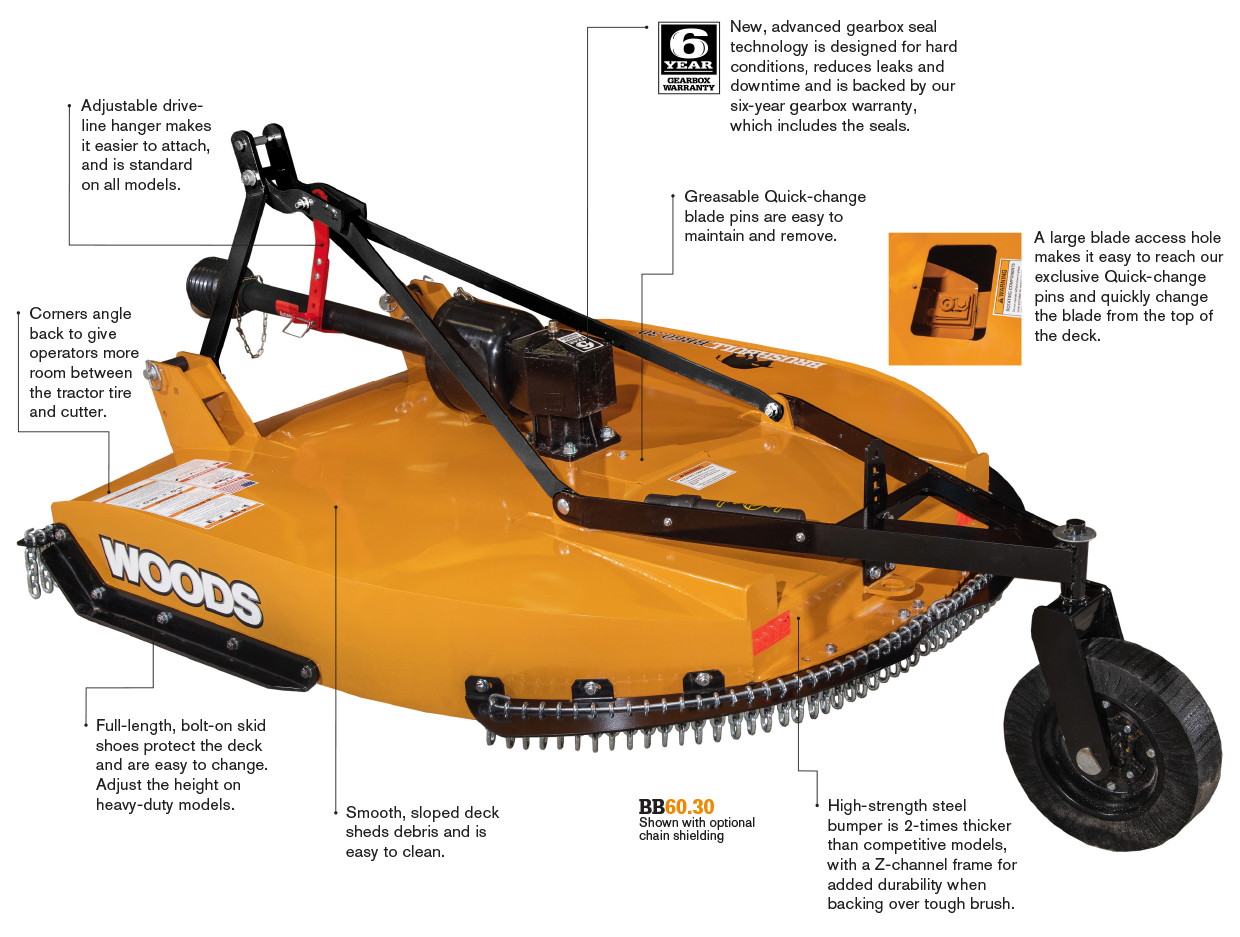 Our most popular models are ideal for clearing brush along fence rows, maintaining miles of interstate highways, and cutting overgrown grass, weeds and brush wherever you need to tame the land.