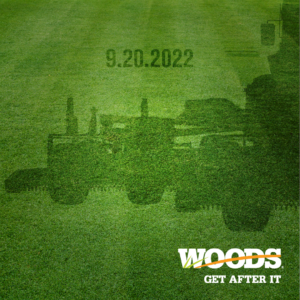 Woods is excited to attend The Ohio State Farm Science Review 2022 in London, OH September 20-22. Stop by booth #112 and prepare To-Be-Wowed by the redesigned and improved commercial Turf Batwing finish mower. The new TBW models boast increased durability, easier maintenance, and includes the cutting technology from the #1 rated TurfKeeper Pro®, rated best in cut quality in independent testing.
Those attending this year's event can enter for a chance to win a new TBW15.40 Turf Batwing and take home a variety of Woods giveaways.
The Ohio State Farm Science Review is highly regarded as one of the nation's premier Farm Shows. Woods welcomes all to visit us and learn more about the products and people that make us a leader in the industry for more than 75 years. See you there!