Progressive Forage magazine, a division of Progressive Publishing, featured the new Woods® Turf Batwing® finish mower line in its November 2022 New Product Rollout.  
Progressive Publishing creates an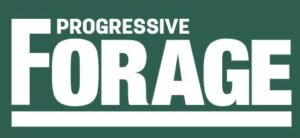 d distributes industry-focused magazines, email newsletters, and podcasts for dairy, beef, and forage producers throughout the U.S. and Canada. 
In the article, Progressive Forage notes the commercial TBW's unsurpassed cut quality, extreme durability, longevity and numerous up-and-coming features make it an impressive new release. The new commercial Turf Batwing® finish mower features the top-rated cutting technology of the TurfKeeper Pro®, which was recently ranked #1 best cut quality by an independent study. 
Read the full article from Progressive Forage and check out our complete line of Woods finish mowers by visiting our product page. 
If you liked this article by Woods, you might also like: